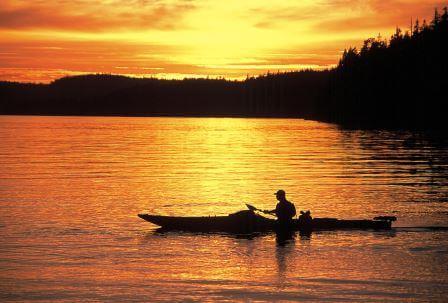 Everything We Do

No Frills List of Everything We Offer.
Get In Touch
For more information, please contact us. We will be happy to answer any questions you have for us. You can send a direct email to us from the email form. We should answer your questions within 24 hours.
---
Offices:
4865 Bench Rd
Cowichan Bay, BC
Canada
Location:
1769 Cowichan Bay Road
Cowichan Bay, BC
---
E: info @ cowichanbaykayaking.com
P: +1 250 597 3031

What Our Guests Say
We did 8pm-10pm kayak to/through estuary and then to log booms and back to Cowichan Bay. Good overview before we left, quick fitting kayaks to everyone. Clear signals if safe/require assistance. Had the wonderful luck of seeing red sun set and then blood moon/full moon rise on the same trip. Lots of bio-luminescence, good guides. Thanks!

Our guide Jenny was wonderful and knowledgeable about the estuary. My husband and I rented kayaks and had her as our guide for a 2 hour paddle. The kayaks are in good condition, and Jenny took us to see seals basking in the sun. It was a nice easy pace for paddling, I got some wonderful photos and had a great time. Thanks Jenny and Coastal Bliss!

My son and I rented a double kayak for two hours. We explored the bay and marina. Saw lots of sea lions and osprey along with many fascinating boats. We definitely plan on doing this again! Gary was really helpful before and after our excursion.

thanks again for another great day on the water. your team always makes renting a fast, enjoyable experience. you're always my go-to option for a quick afternoon paddle!

Our 2 hour kayak tour of Cowichan Bay estuary with our guide Travis was relaxing, educational, and a great way to spend a hot evening on the cooler waterway. Travis was professional, personable, and very patient with our limited experience in kayaks, and got us settled in them quickly, and safely. We enjoyed the leisurely pace, sighting different birds, and getting information about the local area from Travis.

Cynthia and I really enjoyed our Gulf Islands kayaking adventure with you. You happily tailored the trip and our days to meet our needs and accommodate the weather, tides and currents. The food was excellent (loved the spinach!) and the equipment you provided was of the highest quality that we have ever rented. We had such a good paddle with you we've been haunting craigslist etc and now are owners of a used Tyee fibreglass kayak like you have.

I have very much enjoyed the Broken Group Island kayaking trip with you and Gary. I will definitely try to do it again, should I get back to the west coast in the near future.

For two years in a row we have used Coastal Bliss to guide us through the Wild West Coast Trail. This year we also added a 1/2 day kayaking. Using Coastal Bliss ensured we get to see the best there is to see. A further advantage is that you will learn about the fascinating fauna, flora, history and geology on the coast. People do hike up on their own, but apart from the risk they take by going at it alone, they also rob themselves of a superior experience. While we were setting up camp they were cooking incredibly delicious snacks and meals. Who knew dehydrated foods could taste so good.

A friend and I booked the two hour evening kayak tour in Cowichan Bay and it did not disappoint. Georgia and Gary were extremely friendly and helpful in teaching two newbies how to paddle properly and maneuver the kayak, and then Georgia guided us around the bay. It was a beautiful evening, the water was calm, and the scenery en route to the estuary was breathtaking. Georgia pointed out different bird species and we even spotted some seals swimming nearby. This was my first time on a kayak tour, but I will be back!

Reservedly we contacted Bliss Adventure Cowichan Bay to see if they could cope with old girls..2 with no experience. No problem, BUT "why dont you try our moonlight kayak experience?" It happened the moon was almost full just now. So we went for it. A whole new experience great fun and oh boy to see the moon rising up above the mountains as we paddled out at sea was unforgettable.We were made most welcome really enjoyed it. Thank you, it was BLISS.

I have done 4 brilliant multi-day trips with Coastal Bliss including 2 amazing kayaking adventures; 6 days in the Broken Group off Vancouver Island in 2014 with guide Phillip and 6 days in Nootka Sound in 2016, guided by Georgia. Both trips were fantastic. Georgia even organised a special trip for me to fit in with my itinerary as I had limited time, travelling from New Zealand. Coastal Bliss is well organised for everything; the food is fabulous, the guides have indepth local knowledge and the locations are outstanding - all reasons why I have signed up on 4 different occasions with Coastal Bliss.